Notice
These are the dates and classes from August 2022. The new dates and classes for 2023 will be updated in the summer of 2023.
Scott M. Peterson,
The founder of Peterson Wealth Advisors, has been a regular speaker at BYU's Education Week for more than 10 years.

For BYU Education Week 2022 (August 16-20), Scott will be speaking Tuesday-Friday on various retirement planning topics.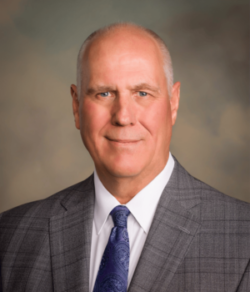 Scott Peterson's BYU Education Week Class Offerings
Scott will teach his series 'The Retirement Income Plan: A Guide to Managing Your Money to Last Throughout Retirement,' four classes to help people who are nearing or already enjoying retirement.
Recognizing retirement risks and investment fallacies so you can focus on what 'really matters' during retirement.
Tuesday, August 16th
9:50-10:45 a.m
222 Martin Building (MARB)
Today's retirees face unique challenges such as longevity, inflation, and investment management. However, the media portrays investments in a very different way than what academic research proves to be the best way to manage retirement funds. This false information leads us to what we call the 'grand illusions' of the investment world. On Tuesday Scott will debunk certain investment 'grand illusions' using academic research.
Commonsense investing: what actually determines investment performance.
Wednesday, August 17th
9:50-10:45 a.m
222 Martin Building (MARB)
In Wednesday's Education Week class, Scott will discuss the three true determinants of investment growth: Asset Allocation(Time Horizon, Diversification, Propensity for Risk), Fees, and Investor Behavior.
The retirement income plan: creating a perpetual stream of income to last through retirement.
Thursday, August 18th
9:50-10:45 a.m
222 Martin Building (MARB)
The goal for managing your investments throughout retirement is to provide an inflation adjusted stream of income that will last throughout retirement with the least amount of risk. To support this goal of making a retirement income plan, Scott will discuss the specific elements of creating a retirement income plan.
As the architect of the Perennial Income Model(™), Scott will also go over a time segmented retirement plan that will additionally help coordinate all income sources, works as a "bad luck" insurance policy, protects you from your older self, and will leave the surviving spouse with a plan to follow at death.
Maximizing social security benefits and minimizing taxes during retirement.
Friday, August 19th
9:50-10:45 a.m
222 Martin Building (MARB)
In Scott's final class at BYU Education Week, he will discuss taxes and Social Security when it comes to retirement.
Scott will also go over the best time to apply for Social Security benefits, how benefits are taxed, and how to potentially reduce the taxation of your Social Security benefits through charitable giving strategies.
BYU's Education Week 2022 Class Schedule
For a complete schedule of classes offered at BYU's Education Week 2022, visit their website at here.
Scott M. Peterson is the founder and principal investment advisor of Peterson Wealth Advisors. Scott has specialized in financial management for retirees for over 30 years. Scott is a regular presenter at BYU's Education Week and speaks often at other seminars regarding financial decision making at retirement. He also wrote the book on retirement income: Plan on Living: The Retiree's Guide to Lasting Income & Enduring Wealth.